About Us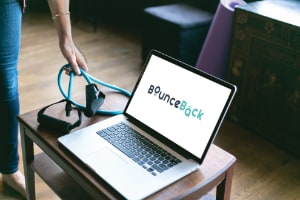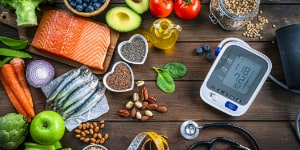 About us
Our team of highly trained professionals uses the latest healing technologies to restore you to pain-free health, quickly and easily. We thoroughly evaluate & treat all of the contributing root factors related to your issue. This includes, but is not limited to, your work and home stressors, overall body condition, nutrition, genetic & postural habits, emotional connections and patterns that are held in your muscles

Ask a Question
Feel free to ask any questions over the phone, or get in touch via our contact form below.
Your message will be dispatched directly to our staff who will answer as soon as they can.
Client Testimonials
Bounce Back physical therapy was a pleasure. My road to recovery was paved by a gem of a physical therapist named Kyoko. I was very lucky to be referred to Bounce Back by my physician. The environment is intimate and extremely personalized. The treatments were delightfully professional, collaborative and challenging. My eight weeks of therapy took me from severe lower back and sciatic pain down my leg to being productive, pain free, and medication free!! Thank you Kyoko for your knowledge, patience, and humor in making my experience at Bounce Back physical therapy a positive life changing / mending adventure. --
Derek L. R.N. B.S.N
Caring, competent, compassionate: these are words that describe Bounce Back Physical Therapy. Honestly speaking, I can be a crotchety patient, not very easily satisfied when it comes to health care professionals – but I found myself very impressed by the very professional, competent and compassionate treatment I found at Bounce Back. I had a rather severe (grade 3) MCL injury and was thrown for a loop by the trauma. But the consistently excellent and focused treatment I received at Bounce Back gave me confidence and helped me to heal well – and also gave me tools to do self-care. And an added bonus: Bounce Back not only has wonderful therapists, it is located in a wonderful building in Chelsea, full of art galleries, adding and aesthetic dimension to the healing ambience. I highly recommend Bounce Back.
Pat Duffy
Author of "Blue Cats and Chartreuse Kittens"
I would highly recommend the team at Bounce Back for any kind of physical therapy. I found my sessions and training to be intimate, manageable, pleasant and extremely beneficial in the long term. I made great progress without realizing it and when I finished my sessions, I was left with a tailored routine that I could accomplish on my own schedule without a lot of time or stress. Totally worthwhile!
C.K.
I have been a patient at Bounce Back for several years and have been treated there for back and chronic shoulder issues. Having been to many other PT facilities over the years, I would say that Bounce Back is hands-down the best. Fabricio, his team of therapists, and his office managers, Irene and Norma, are all an amazing group. They are friendly, professional and personable. They genuinely care about their patients' health and well-being. The team is very knowledgeable and provides high quality, one-on-one, hands-on treatment that is tailored to the individual patients' needs vs. scripted like some other "factory" facilities that see multiple patients simultaneously. I have specifically worked with Fabricio and have become close friends with him. What I really like about his approach is how he layers in additional disciplines to the treatment to help you get better and meet your goals. As an active middle-aged man, he has helped me by incorporating treatment and exercise with flexibility and strength training. Fabricio has worked with me to build better body awareness and focus on proper form, alignment and breathing to prevent further injury. In addition, he is just the greatest guy and makes therapy fun.
Tony L
By far the best physical therapy practice I've experience to date. Personable, professional, and patience with your recovery progress. I am now pain free which has yet to happen after countless hours of therapy and three hip surgeries. Fabricio is dedicated to his craft and encouraging to help his patients reach their goals and beyond. A challenging world to navigate, Irene, the Office Manager, made my health insurance coverage and compatibly a breeze. And, was diligent about reminding me of appointments and flexible when I had to reschedule. Cannot recommend this unique gem more highly!
Shelby S.
There is more to physical therapy than stretching, balance improvement and cardiovascular exercising. There is significant importance in who is guiding you in these activities. The Physical Therapists I have worked with have been superb in every sense of the word. I was in my mid-eighties when I sought help with my balance. The expertise exhibited by the members of Bounce Back staff has resulted in my much improved balance and overall sense of wellbeing. I have no reservations in highly recommending that both the young, the middle age, and the seniors seriously consider Bounce Back if you are seeking assistance in greatly improving your quality of life.
Burt B.
Excellent boutique style PT and training facility located in gorgeous Chelsea landmark building. I have been treated for the past two years for 4 issues and each time successfully and intelligently. I highly recommend this facility for treatment of any physical ailment or concern or pain management.
Elizabeth G.
A clinica é bem localizada e possui uma variedade de equipamentos para acompanhar diferentes estágio da evolução de cada paciente. O Fabricio é um excelente profissional, muito atencioso com seus pacientes e preocupado com a evolução de cada um. A cada sessão tenho mais consciência corporal e noto bastante diferença no meu corpo, principalmente em termos de mobilidade, flexibilidade, força e resistência. Todas as sessões de fisioterapia são divertidas, pois Fabricio sempre está de bom humor. Ele constantemente me desafia a dar o meu melhor, e como recompensa, no final de cada sessão ele dedica alguns minutos para fazer massagem e relaxar os músculos trabalhados. Nunca tive a oportunidade de fazer fisioterapia com outros profissionais da clínica, mas todos eles são educados e muito bem recomendados.
Luiza T.
So thankful to have found Fabricio and Bounce Back PT. After years of chronic neck pain, and a long recovery from pregnancy, Fabricio patiently worked with me to realign my posture, and rebuild my muscle strength with a focus on proper form and mind/body awareness. I'm now pain free, strong, and am better able to take care of my daughter because of our hard work together. Fabricio is kind, patient, fun to work with, and extremely knowledgeable. Highly recommend - it is a highlight of my week.
Renee P.
I feel so lucky to have found Bounce Back for my physical therapy needs. Fabricio is a truly gifted physical therapist. He has helped me recover from injury and has educated me on how to take for my body to remain pain free. You can tell that Fabricio genuinely cares about his patients and has a vested interest in their recovery. Not only is he supportive, he's also passionate about strength training. He challenges me with exercises while safely guiding me to my edge, plus he makes it fun! I'm grateful for all the knowledge Fabricio has shared with me. I am stronger because of Bounce Back Physical Therapy.
Jeannette P